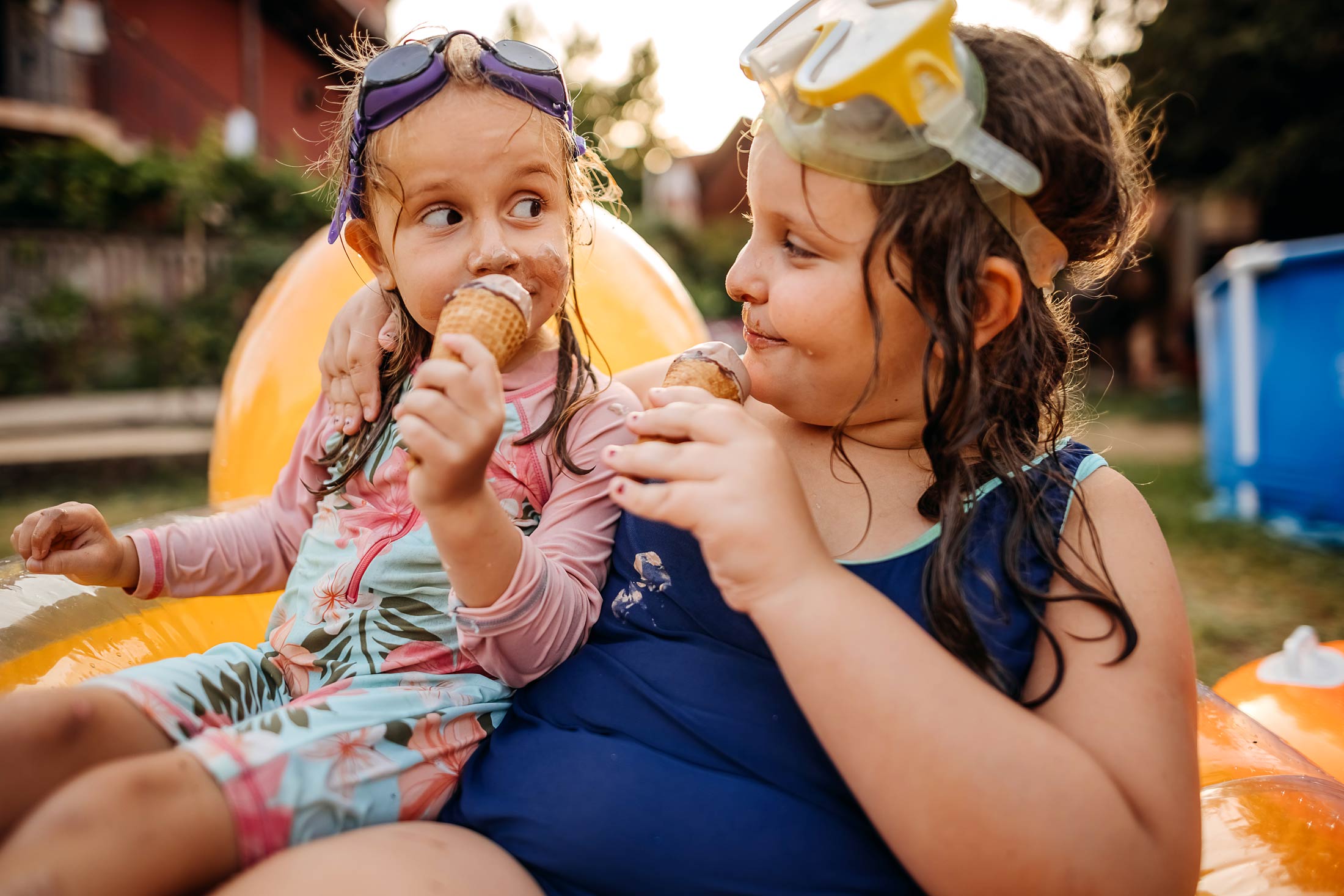 Making the world a friendlier place, one ice cream at a time
For even more delicious Friendly's ice cream and even more friendly, follow @friendlys_icecream on Instagram
Founded on Ice Cream
Built Around Families
In 1935, the Blake Brothers opened their first ice cream shoppe in Springfield, Massachusetts and named it "Friendly." The name was a promise that the shoppe would be a friendly place for families to create lasting memories while enjoying handcrafted ice cream that was made fresh daily. 
 
Today, we still believe in that promise which is why our creamery is dedicated to using only high quality, locally sourced ingredients and even some of the Blake's original recipes.  From traditional favorites and seasonal flavors to sundae-inspired indulgences and co-branded offerings, Friendly's is proud to scoop up smile after smile in homes across the country.
 
Over the last 80+ years, we've expanded our beloved variety of products to include ice cream cakes, rolls, cups and novelties in our continued efforts to satisfy every craving and celebrate every moment.
 
Simply put: we strive to make the world a friendlier place, one scoop at a time.
MAKING THE WORLD Friendly ONE SCOOP AT A TIME
PRODUCTS
Life is always better with ice cream. Explore our variety of premium Friendly's ice cream or search by your favorite flavors.
Cakes
Specially crafted ice cream cakes for any occasion (or just because)!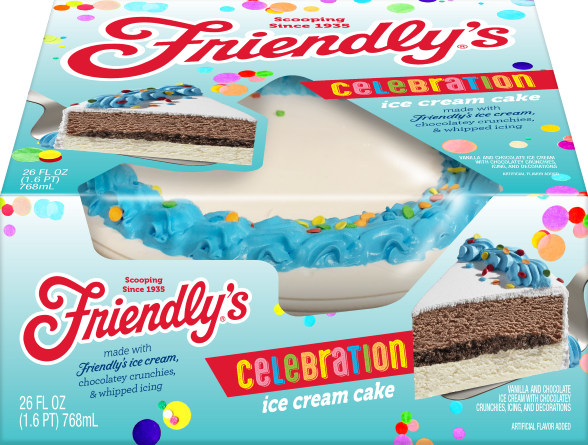 Cartons
Scoop up some fun with your ice cream favorites.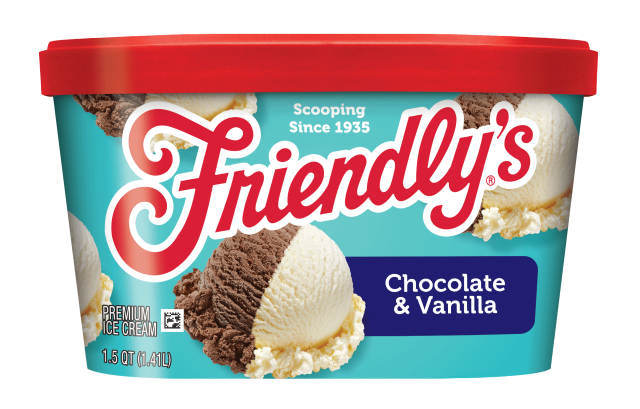 Cups
Classic scoop shoppe sundaes reimagined in a perfectly personal-sized cup.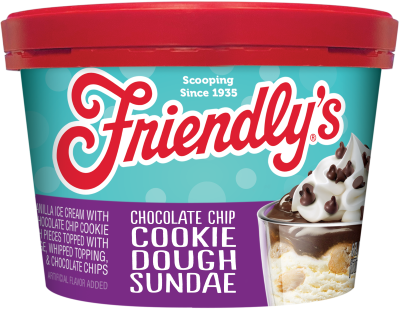 Bars, Cones & More
Your favorite ice cream truck treats served right at home.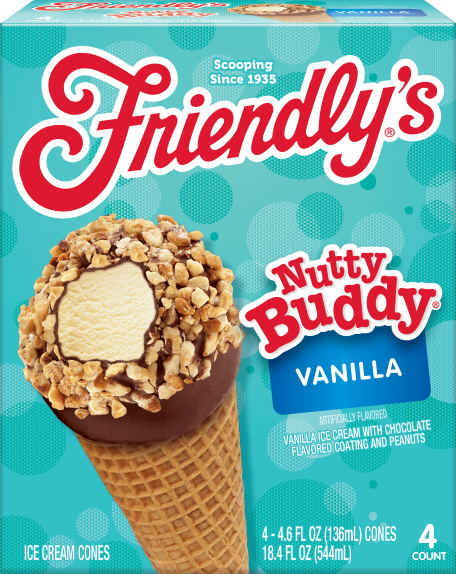 Where to Buy
Find Friendly's® products at a store near you.
Questions? Comments? We'd love to hear from you.
Call 800-966-9970 weekdays 8 a.m. – 5 p.m. CST, excluding holidays.
More of a letter writer?
Send us one at:
DFA Dairy Brands Consumer Affairs
P.O. Box 961447
El Paso, TX 79996